The Spa
The Spa
A Luxurious Naples Spa Escape
Treat yourself to one of the many indulgent treatments available at our luxurious onsite spa. Designed to deliver a rejuvenating escape, The Spa at Naples Resort & Marina offers a list of holistic therapies using only the most natural of minerals, lotions, and oils. Steam rooms, a sauna, aqua lounges, and an outdoor adults-only pool complete the treasures of our Naples spa.

Spa Menu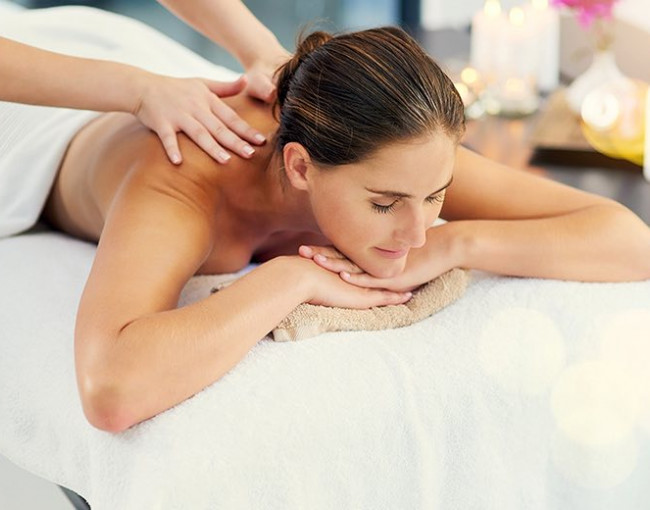 Spa Treatments
Massages
Breathe new life into your body with an unforgettable massage.
Learn More
A variety of revitalizing and relaxing massage options are available:
Chair: Fully clothed massage performed in our fitness area
Signature: A truly unique experience that combines multiple modalities
Anchored: Therapeutic, deep-tissue techniques to relieve tension
Marine Stone: Warm stones help melt away tension and improve circulation
Mother-to-Be: Expectant mothers will feel pampered and nurtured (suitable for 2nd trimester)
Reflexology: Applied pressure to specific points of the hands or feet
Couples: Receive simultaneous massages in our tranquil treatment room
Spa Treatments
Facials
Our facials are sure to provide a fresh glow. We use gluten-free, paraben-free, and 100% natural botanicals.
Learn More
Services Include:
Gentleman's Facial: Designed for the man in mind
Signature Peptide Brightening: Actively firm, lift, and address visible signs of aging
991 Blemish & Tone Perfecting: Rapidly improve the appearance of oily and breakout-prone skin
Radiance: A customized facial treatment that combines ingredients to leave skin radiant
Microdermabrasion: Refresh your skin with this non-invasive skin resurfacing treatment
Vitamin C & Retinol Mask: Add to any facial; intensive clay-based masks that give skin a noticeable boost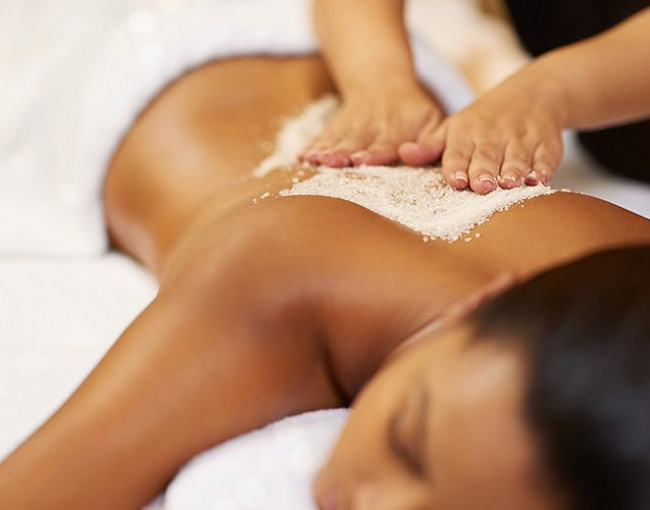 Spa Treatments
Body Treatments
Exfoliate and hydrate to renourish. Both you and your skin deserve it!
Learn More
Our signature body treatments include:
Tropical Body Glow: Superior hydration, nourishment, and total body relaxation
Sun Worshipper Hydration Wrap: A gentle, dry exfoliation begins the treatment to remove dead skin cells
Marine Detox Wrap: Exfoliate, hydrate, and improve tone and texture
Bayside Bliss
$295 per person
10-minute back scrub
50-minute marine stone massage
50-minute signature peptide brightening facial with vitamin C & retinol mask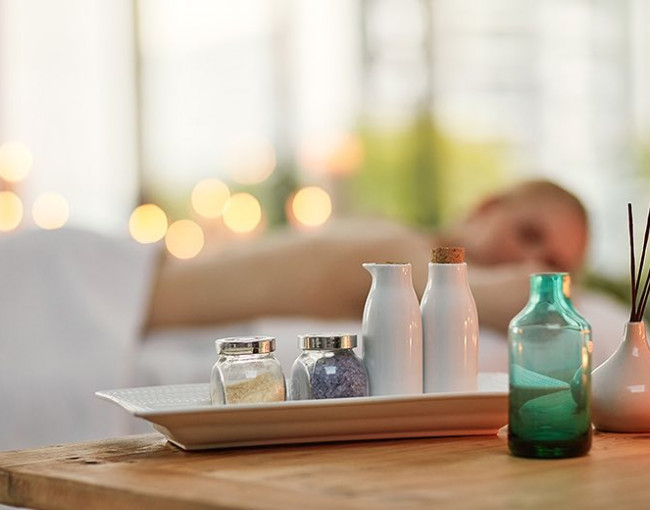 Tying the Knot
$465 per couple
20-minute couples bath ritual
50-minute signature couples massage
50-minute signature peptide brightening facial & complimentary champagne split