INTRODUCING NOSH ON NAPLES BAY
Welcome to Nosh on Naples Bay, an upscale, modern dining experience at Naples Bay Resort created by award-winning chef Todd Johnson. By sourcing only the finest ingredients and flavors, Nosh on Naples Bay delivers the best of global cuisine. We invite you to enjoy our small plates to your heart's content!
Hours
Dinner | 

Tuesday to Sunday | 3 pm - 9 pm
Happy Hour | 3 pm - 6 pm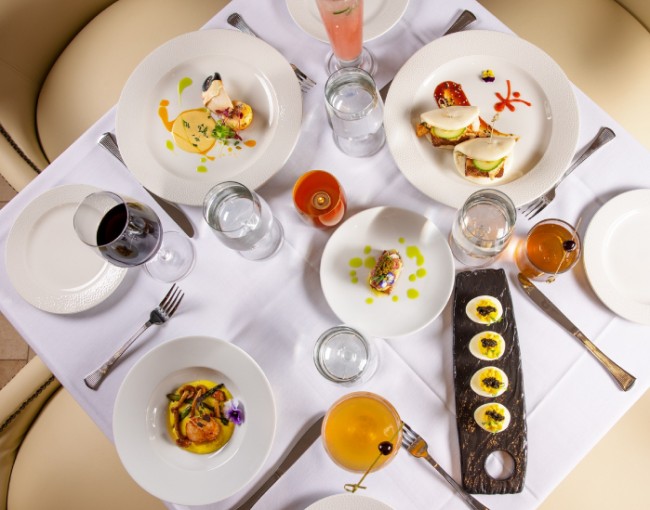 UPSCALE · MODERN · GLOBAL
FINE DINING AT NOSH ON NAPLES BAY
At Nosh on Naples Bay, you can explore an endless variety of inspired global cuisine. Whether it's Wagyu beef flown in from Japan and Australia or freshly caught seafood and home-grown produce, each delicious plate features only the purest ingredients and flavors. In addition to small plates, we offer traditional entrees.