Our commitment
To cleanliness
We are closely monitoring the Centers for Disease Control and Prevention (CDC) statements regarding the Coronavirus (COVID-19) and following guidelines from the CDC and the local health departments. The well-being of our guests and employees is of the utmost importance.
We take standards for hygiene and cleanliness very seriously and are taking additional steps to ensure the safety of our guests and employees. For the most updated information, please refer to Centers for Disease Control and Prevention (CDC) or your local health authority.
IMPORTANT TRAVEL ADVISORY:
In the interest of public health, Naples Bay Resort is currently not accepting arrivals from International residents and residents of US States where "Shelter in Place" or "Stay at Home" orders are in effect. Please review your local health advisories for more information.
CDC APPROVED DISINFECTING & SANITIZING PRODUCTS:
Take-out and Delivery

Social Distancing

High Touch Objects

Dedicated Team

Staff Safety Protocols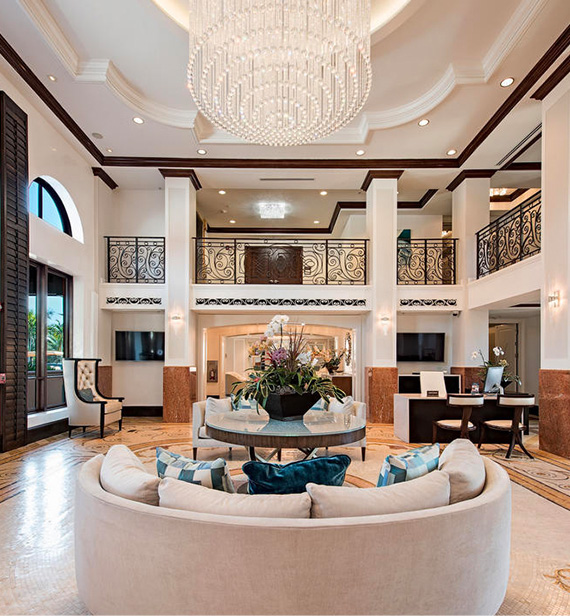 Guestrooms and Public space Care
(common areas, elevators, buttons, luggage carts, room keys, and counters)
Guest Rooms: We use cleaning and disinfecting protocols to clean rooms with hospitality grade cleaning solutions and pay particular attention to high-touch items.
Public Spaces: We have increased the frequency of cleaning and disinfecting in public spaces with the continued use of hospitality grade cleaning solutions, we are focusing on the counter at the front desk, elevators and elevator buttons, door handles, public bathrooms and even room keys.
Back of House: In the spaces where associates work "behind the scenes," we are increasing the frequency of cleaning and focusing on high-touch areas like associate entrances, locker rooms, laundry rooms and staff offices.
Hand Hygiene: Proper and frequent hand washing is vital to help combat the spread of viruses. Our teams are reminded that cleanliness starts with this simple act. It's important for their health and that of our guests. We have also increased the availability of antibacterial hand sanitizers, and encourage employees and guests to use them throughout their day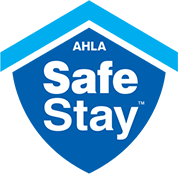 Certified Safe Stay ™ by the American Hotel & Lodging Association
Naples Bay Resort & Marina is implementing new procedures to ensure the health and well-being of our guests and team members.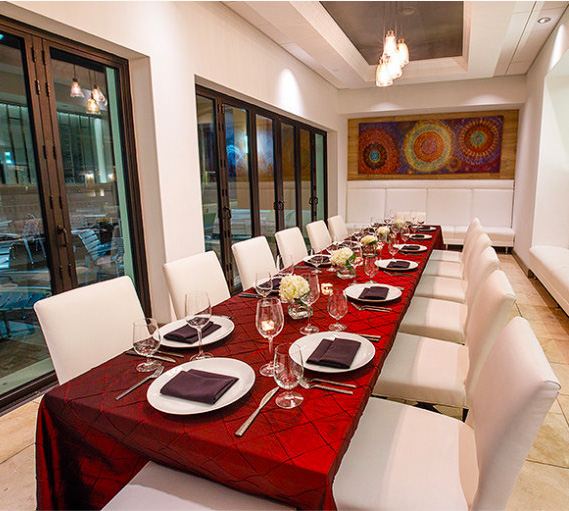 OUR RESTAURANTS & LOUNGES
Café on the Bay, BlueWater Grill & Members Lounge:
Clean and sanitize all tabletops and other high-touch surfaces frequently, including between every use.
All of the sanitizers we use are EPA registered and approved, and meet their criteria for effective use against SARS-CoV-2. We promote and uphold proper hand and respiratory hygiene standards for all of our team members.
Restaurant takeout service procedures have been designed to maintain social distancing and reduce the number of touch points between food preparation and service. Our food preparation and handling standards meet or exceed all federal, state, and local regulations.
Changes in

Cancellation Policies

In response to changing marketplace conditions, Naples Bay Resort & Marina is committed to ensuring our customers experience flexibility during these challenging times. We understand the need for increased flexibility with travel planning right now. We have eliminated our cancellation policies until further notice. This will allow our guests more time to adjust their travel plans. Guests who have booked fully Pre-Paid reservations or Cottage Reservations will be permitted to postpone their stays and re-book at a later date within twelve months from the original arrival date. Thank you for your support and your loyalty. We will keep our website updated through this fluid situation and look forward to welcoming you to Naples Bay Resort & Marina.

If you have a question that was not answered here.

Please email naplesreservations@naplesbayresort.com or call (239) 530 1199

We will continue to monitor and adjust our services and offerings based on industry and regulatory directives.